Hundreds Of Bodies Transformed Thousands Of Lives Changed.
Dr. Ricardo Vega will help you to save on weight loss surgery performed by expert surgeons in Tijuana, Just 3 minutes away from the US Border. We've helped 1,200+ people to lose weight and improve the quality of their lives for over 20 years.
Hundreds Of Bodies Transformed
Thousands Of Lives Changed.
Dr. Ricardo Vega will help you to save on weight loss surgery performed by expert surgeons in Tijuana, Just 3 minutes away from the US Border. We've helped 1,200+ people to lose weight and improve the quality of their lives for over 20 years.
Dr. Ricardo Vega is an international renowned Board Certified Plastic Surgeon with private practice in Tijuana, Mexico for over 20 years. He has spent a lifetime getting the expertise, education, training and practice with over thousands of procedures throughout his career… SEE MORE
The photographs shown here are selected cases and do not represent the average result.
REAL PATIENTS, REAL TESTIMONIALS, REAL RESULTS.
Exceptional Care.
The care was exceptional, better than in the States. Dr Vega is absolutely devoted to his patients and clearly to his practice. He is the most dedicated doctor Ive ever seen, including my own plastic surgeon brother in N.Y. The recovery time took longer than I expected, but I am 61 yrs old and had alot done-facelift, eyes, and nose.
Honest doctor.
I find Dr Vega to be very honest. In his field and where he is, he can simply say yes to your every request. However, he lets you know what your outcome would be and right out tells you if you and not a good candidate. I go to him for advice, Botox and Filler. The location of his new office makes it very easy to get to.
Dr. Vega is an excellent doctor and very professional
I've known Dr. Vega since year 2000, he's an excellent doctor and very professional. I feel great after any treatment. I recommend him 100%. He just moved to a new location which is great, it's walking distance from the border.
One of my best experiences with a doctor.
Excellent. One of my best experiences with a doctor. Friendly and very professional. Friendly staff clean facility easy to get too. They give you lots of information. I'm looking forward to coming back to get another procedure Done.
Love my results.
Dr. Vega is very truthful and professional. I am very happy with my results. His clinic was very clean. I recommend to stay the night so the staff can watch over you. For two days. Dr. Will not do work on you if he doesn't think it will benefit you.
Amazing experience and returning patient
Dr. Vega is an excellent surgeon who takes his job very seriously. I inquired about Dr. Vega with our family doctors in Tijuana, and their responses were positive; He is one of the best qualified plastic surgeons in Tijuana, Mexico. I am very pleased with my lipo, tummy tuck, and breast augmentation! I continue to go back to him for Botox as well.
I Would recommend Dr. Vega to Family and friends
His personal attention to detail is amazing. Dr. Vega's personality is very calm and open, which leads to an open communication. The staff are all very friendly and helpful. My experience was wonderful.
Mommy Makeover after delivering twins.
I have known Dr. Vega since he opened his clinic over 20yrs ago! Not only is he an amazing board certified plastic surgeon, he is a caring person and always ensuring his patients receive the best care. I have had multiple surgeries with him, and most recently a mommy makeover after delivering twins. He once again exceeded my expectations! I love the way I look and feel 1month post surgery.
Dr vega was wonderful. Carmen and all the staff was great. Going back for legs and arms. Tt 360
I just had surgery with Dr. Vega 12/16/2022. I had a mommy makeover. Breast reconstruction with lift, No implants. 💜 the natural look he gave me. Exactly what I was looking for. Also had tummy tuck with muscle repair, fat transfer to hips and mini bbl. I'm still swollen. I can definitely see my hour glass waist he gave me. Which I had no hips or waist to begin with. I met Dr. Vega the day of my registration and I was not supposed to meet him till the day of surgery. He stopped by and greeted me. I had questions and concerns. He answered all my and made me feel I was in great hands. The day of surgery he came in and listened to my request. He assured me he would give me what I was looking for. He did tell me that I did not have a lot of fat to begin with.I appreciated his honesty. He is very detailed in his work. The many reasons I chose Dr. Vega are , he is passionate for his work, he is president of the board of surgeon in Tijuana. Advocates for safety in surgery. He is an international renowned Board Certified Plastic Surgeon. The staff is Amazing, caring and professional. I had been in contact with Carmen for 2 years in preparation for this surgery. I'm so thankful for her time. Always responded promptly. Ramona and Ani are very caring nurses. Ari is always in contact with me to follow through with my recovery since I live in california. No photos yet cause I'm still healing. Thank you Dr. Vega and staff 💜Lucy
Dr. Vega has been an Amazing surgeon he has gone above and beyond with my daughters Surgery and Journey she lost more than 100lbs and he died All when skin removal, breast augmentation, bbl. The cuts are hairline and healing has been perfect, his whole staff is wonderful Carmen, Margarita the nurses Ariande and the male nurse too, it's been about 17 days and they are just a text away for any questions we may have, my surgery date is coming up and I'm so Excited, now that I can figure rat hand attest to the level of service, safety and attention. Thank you DR. VEGA
Cynthia Castellanos
2020-09-09
Just had my mommy make over with Dr. Vega on 8/5/20 and am 4 weeks post-op I feel amazing am in love with my results his staff is very professional they make everything so easy Dr. Vega is amazing you can tell he actually cares for his patients. Good before and after care . Thank you Doctor Vega ❤️❤️❤️
I highly recommend Dr. Ricardo Vega. He was recommended to me. So I went see him for a consultation since I had my consultation, I felt comfortable with him he's very professional. So I had done a cosmetic surgery, his team staff were very friendly, they took good care of me, all my procedure was relaxed and everything went well. I had a great experience, I'm very happy with the whole process!!
I had an MMO (tummy tuck, breats implants, lift and lipo) with Dr. Vega in 2016. From my consultation to my final post op appointment, Dr. Vega and his staff have been nothing but professional, helpful and supportive! I have continued to visit Dr. Vega's office for Botox, Juvederm and massages over the years. I have many friends that have had surgeries with Dr. Vega before AND after mine, including MMO's, breast implants, rhinoplasty, and chin/facial surgeries.He is competent, informative and will always take the extra time to make sure you're comfortable also. You will NOT be disappointed going to Dr. Vega!
I went to Dr Vega almost 19 years ago for a mommy makeover I was extremely with my results. 2 years later he returned for breast in plants. Just last year I went in for a breast reduction which I am extremely happy with. I will not changing him for anyone I hands-down recommend him. His facility is always clean With state of the art equipment, his staff is impeccable. Dr Vega is bilingual and extremely knowledgeable in cosmetic surgery he will give you his honest opinion, which in my eyes is extremely important. I have recommended Hundreds of clients to him in the past 19 years I always post him in my social media and as a public figure I don't mind speaking about him and my experience on any interviews I do. That's how happy I am with Dr Vega and his team.
Carlos Zatarain
2018-10-31
Had an amazing experience with doctor Vega and his team! He is really knowledgeable about his procedures! They made me feel really safe about what it needed to be done and not pushy like other doctors! Really recommended and definitely sending my friends there!
New location! Only 3 minutes away walking distance from the US border.
Click on the button to get our exact Google Maps location via FB Messenger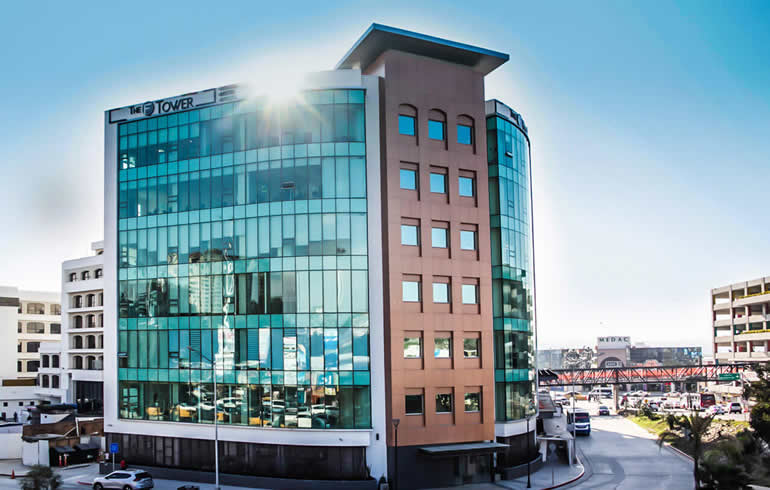 Circuito Bursatil 9043, Suite 306, Piso 3 Edificio The F Tower, Zona Urbana Rio Tijuana, 22010 Tijuana, Baja California, Mexico