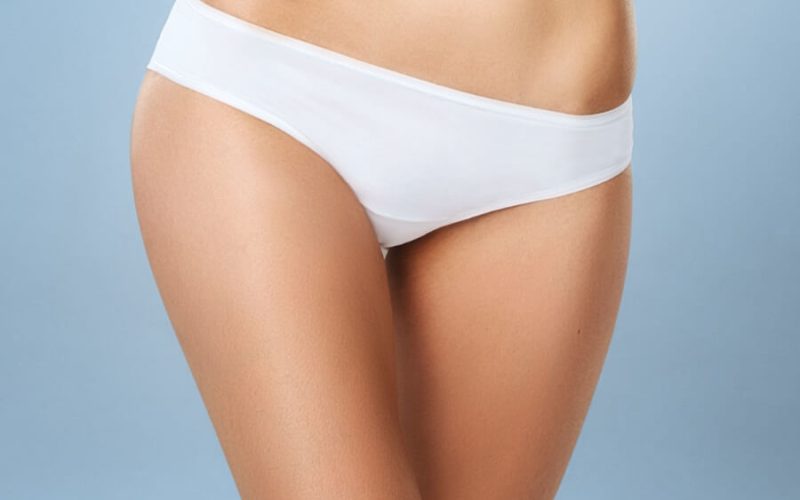 Vaginal rejuvenation usually combines vaginoplasty ("tightening" of the vagina) and/or labiaplasty or vulvaplasty (reshaping of the vulva or labia, the outer and inner lips of the vagina). It has become an increasingly popular option for women. For individuals who desire recontouring after childbirth, significant weight loss, aging or injury to genital structures, vaginal rejuvenation offers increased self-confidence and comfort.
WHEN TO CONSIDER A VAGINAL RECONSTRUCTION?
When the contours of your vaginal structures have altered and stretched over time.
If you experience soreness or pain with sexual activity, bicycle riding or horseback riding.
If the effects of multiple vaginal deliveries have led to reduced sensation during intercourse.
The most common vaginal procedure today is laser vaginal rejuvenation; Dr. Ricardo Vega will discuss the most appropriate technique for you. A pudendal block is given to provide 18 to 24 hours of postoperative pain control. The laser is used very much like a scalpel, but it allows a precise aesthetic result, with less bleeding. Redundant (extra) tissue will be removed and the incisions will be sutured inside the vagina.
For a labiaplasty, the desired labial/vulval contours are outlined with a surgical marker and sutures are then placed. A laser is used to remove tissue beyond the desired contour, then skin staples are placed to align the edges of the labia, absorbable sutures are used and the staples are removed.
Patients typically experience swelling and discomfort which is more pronounced with extensive repair. Patients can return to work within two weeks and must limit physical activity for six to twelve weeks. Sexual activity may be resumed after approximately six weeks.
Patients enjoy increased self-confidence, comfort and greater sexual satisfaction.
SEE SOME OF OUR SUCCESS STORIES
TESTIMONIALS
What clients have to say about us.
PHOTO GALLERY
View the before and after of some of our happy clients
Dr. Ricardo Vega is an international renowned Board Certified Plastic Surgeon with private practice in Tijuana, Mexico for over 20 years. He has spent a lifetime getting the expertise, education, training and practice with over thousands of procedures throughout his career… SEE MORE
WHAT VAGINAL RECONSTRUCTION PATIENTS SAY ABOUT DR. RICARDO VEGA
Check our patients verified reviews!

Real Self
"I had a amazing experience"
One of the most talented doctor inTijuana Mexico.he was able to fix the previous problem and made me feel very confident. I search for a good doctor in Mexico for a while. Really believe that price for plastic surgery inUS overpriced and a lot of doctors do not pay detailed attention to clients requests. Dr Vega is exceptional he listened and give you his opinion Worth to travel and wait for him . Very clean and professional environment Really recommend him . Thank you dr Ricardo

Real Self
"Exceptional care"
The care was exceptional, better than in the States. Dr Vega is absolutely devoted to his patients and clearly to his practice. He is the most dedicated doctor Ive ever seen, including my own plastic surgeon brother in N.Y. The recovery time took longer than I expected, but I am 61 yrs old and had alot done-facelift, eyes, and nose. I am happy with the results with one slight minor detail- There is still a horizontal line between my eyes, that I wanted filled so it wouldnt appear. This is why not 5 stars. Everything else looks great. I look much younger. This took at least 20 years off my age (with exception of horizontal line betw eyes)I would highly recommend Dr Vega, at about one third less than the surgeons in Michigan.
RICARDO VEGA PLASTIC SURGERY
Circuito Bursatil 9043, Suite 306, Piso 3 Edificio The F Tower, Zona Urbana Rio Tijuana, 22010 Tijuana, B.C.