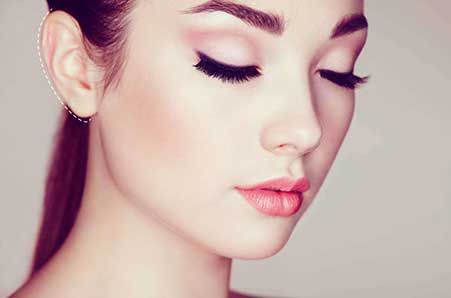 Otoplasty, also known as ear pinning, generally lasts two to three hours and is performed on an outpatient basis. The type of anesthesia used typically depends on the age of the patient. General anesthesia is recommended for very young patients; local anesthesia and a sedative may be used for older children and adults.
Although the operation is most often performed on children aged four to fourteen, this procedure can be very beneficial to people of all ages.
Candidates for otoplasty may be those who feel self-conscious about their ears and want to improve their appearance.  Ears are almost fully grown by age four, and early surgery can prevent a child from being teased in school.
It is also important that you are in good general health, and have realistic expectations about the outcome of the procedure. Dr. Vega will discuss with you your otoplasty goals so that you understand what can be achieved by the surgery.
The otoplasty procedure begins with a small incision made behind the ear, in the natural crease where the ear meets the head. The cartilage is then sculpted and bent into its new position to achieve the desired appearance. In some types of otoplasty, skin is removed but the cartilage is left in one piece and merely bent back on itself for a smaller-looking ear.
After sculpting the cartilage to the preferred shape, sutures are used to hold the ear in the new position until healing is complete. A bandage is then wrapped around the head to secure the new positioning. To achieve better balance, both ears may be operated on even if only one has a problem.
The patient may return to school or work within five to seven days, and resume strenuous activity, such as contact sports in one to two months. A compression garment is required to use for 4 weeks.
SEE SOME OF OUR SUCCESS STORIES
TESTIMONIALS
What clients have to say about us.
PHOTO GALLERY
View the before and after of some of our happy clients
Dr. Ricardo Vega is an international renowned Board Certified Plastic Surgeon with private practice in Tijuana, Mexico for over 20 years. He has spent a lifetime getting the expertise, education, training and practice with over thousands of procedures throughout his career… SEE MORE
WHAT PATIENTS SAY ABOUT DR. RICARDO VEGA
Check our patients verified reviews!

Real Self
"I had a amazing experience"
One of the most talented doctor inTijuana Mexico.he was able to fix the previous problem and made me feel very confident. I search for a good doctor in Mexico for a while. Really believe that price for plastic surgery inUS overpriced and a lot of doctors do not pay detailed attention to clients requests. Dr Vega is exceptional he listened and give you his opinion Worth to travel and wait for him . Very clean and professional environment Really recommend him . Thank you dr Ricardo

Real Self
"Exceptional care"
The care was exceptional, better than in the States. Dr Vega is absolutely devoted to his patients and clearly to his practice. He is the most dedicated doctor Ive ever seen, including my own plastic surgeon brother in N.Y. The recovery time took longer than I expected, but I am 61 yrs old and had alot done-facelift, eyes, and nose. I am happy with the results with one slight minor detail- There is still a horizontal line between my eyes, that I wanted filled so it wouldnt appear. This is why not 5 stars. Everything else looks great. I look much younger. This took at least 20 years off my age (with exception of horizontal line betw eyes)I would highly recommend Dr Vega, at about one third less than the surgeons in Michigan.