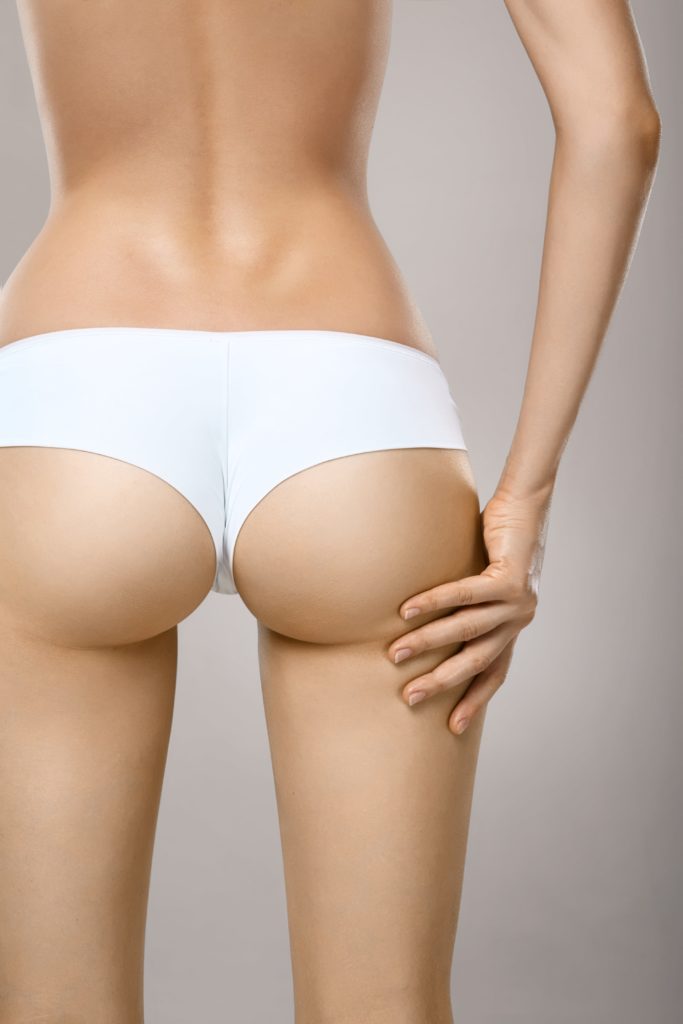 Buttock augmentation, or gluteal augmentation, is used to improve the contour, size and/or shape of the buttocks. This is done through the use of buttock implants, fat grafting or sometimes a combination of the two.
Buttock implants are silicone-filled devices that are surgically placed deep within the tissues of the buttock. Buttock augmentation through the use of fat grafting involves the transfer of fat from one area of the body into the tissues of the buttocks. This technique is sometimes referred to as a Brazilian Butt Lift.
BEST CANDIDATE FOR BUTTOCKS IMPLANTS
Buttock enhancement surgeries are highly individualized procedures. You should do it for yourself, not to fulfill someone else's desires or to try to fit any sort of ideal image.
You may be a good candidate for buttock enhancement if:
You are physically healthy
You have realistic expectations
You are bothered by the feeling that your butt is too small
You are unhappy with the roundness or general shape of your butt
Your butt is asymmetrical
In general, buttock lift candidates include:
Individuals with significant soft tissue looseness in the gluteal area
Healthy individuals without medical conditions that impair healing or increase risk of surgery
Individuals with a positive outlook and realistic goals for what gluteal lift surgery can accomplish
Nonsmokers
Individuals committed to leading a healthy lifestyle with proper nutrition and fitness
The results of buttock augmentation and/or buttock lift surgery are visible almost immediately. However, it will take some time for the final results of the procedure to fully develop. Satisfaction with your new image should continue to grow as you recover from surgery.
The tissues will settle a little within the first 3-6 months and the scarring can take up to two years to fade to its mature level. Some visible scars will remain, but the overall results are long-lasting, provided that you maintain a stable weight and general fitness. As your body ages, it is natural to lose some firmness. However, most of your initial improvement should remain.
Although good results are expected from your buttock enhancement surgery, there is no guarantee. In some situations, it may not be possible to achieve optimal results with a single surgical procedure and another surgery may be necessary.
Following your physician's instructions is essential to the success of your surgery. It is important that the surgical incisions are not subjected to excessive force, motion, swelling or abrasion during the time of healing. Dr. Ricardo Vega will give you specific instructions on how to care for yourself.
If your procedure was performed with fat transfer, it can take up to a year to see your final results. Some of the fat that leads to the initial shape after surgery will be reabsorbed by your body.
The results of your buttock augmentation surgery will be long-lasting. Over time, your butt's size and shape can continue to change due to aging and gravity. You'll be able to retain your new look longer if you maintain your weight and keep a healthy lifestyle.
If your surgery was performed with fat transfer, it is important to keep in mind that this fat can behave like any other fat in your body. If you gain weight, the fat in your buttocks may grow. If you lose weight, you may lose some of the volume in the buttocks as the fat shrinks.
SEE SOME OF OUR SUCCESS STORIES
TESTIMONIALS
What clients have to say about us.
PHOTO GALLERY
View the before and after of some of our happy clients
Dr. Ricardo Vega is an international renowned Board Certified Plastic Surgeon with private practice in Tijuana, Mexico for over 20 years. He has spent a lifetime getting the expertise, education, training and practice with over thousands of procedures throughout his career… SEE MORE
WHAT PATIENTS SAY ABOUT DR. RICARDO VEGA
Check our patients verified reviews!

Real Self
"I had a amazing experience"
One of the most talented doctor inTijuana Mexico.he was able to fix the previous problem and made me feel very confident. I search for a good doctor in Mexico for a while. Really believe that price for plastic surgery inUS overpriced and a lot of doctors do not pay detailed attention to clients requests. Dr Vega is exceptional he listened and give you his opinion Worth to travel and wait for him . Very clean and professional environment Really recommend him . Thank you dr Ricardo

Real Self
"Exceptional care"
The care was exceptional, better than in the States. Dr Vega is absolutely devoted to his patients and clearly to his practice. He is the most dedicated doctor Ive ever seen, including my own plastic surgeon brother in N.Y. The recovery time took longer than I expected, but I am 61 yrs old and had alot done-facelift, eyes, and nose. I am happy with the results with one slight minor detail- There is still a horizontal line between my eyes, that I wanted filled so it wouldnt appear. This is why not 5 stars. Everything else looks great. I look much younger. This took at least 20 years off my age (with exception of horizontal line betw eyes)I would highly recommend Dr Vega, at about one third less than the surgeons in Michigan.
RICARDO VEGA PLASTIC SURGERY
Circuito Bursatil 9043, Suite 306, Piso 3 Edificio The F Tower, Zona Urbana Rio Tijuana, 22010 Tijuana, B.C.