360 male lipo WITH DR RICARDO VEGA​
Our society places a high value on looking young and fit. Today, men of all ages and all walks of life are requesting plastic surgery for cosmetic reasons. Men's goals may include a more balanced nose, a rejuvenated face and a trimmer waistline. The procedures used to achieve these goals must take into consideration factors such as skin thickness, beard growth or body type.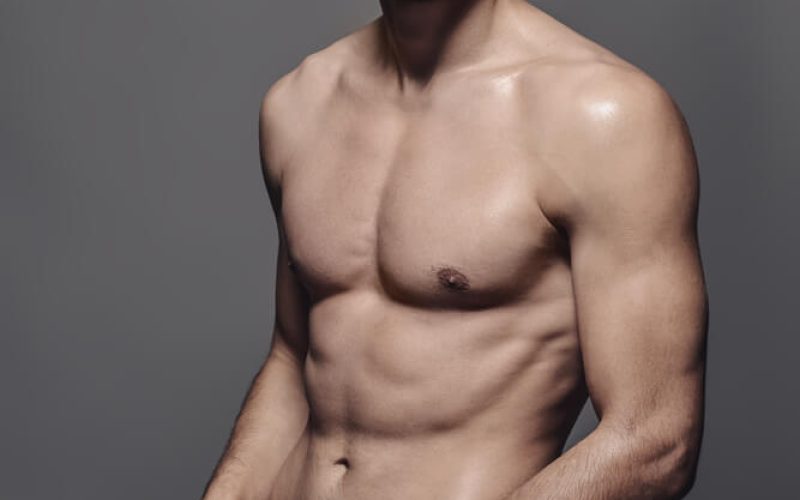 In many cases, liposuction alone can effectively correct these problem areas. Men retain their skin elasticity longer than women do, and the areas of fat beneath the skin tend to be firmer and more vascular than those in women. Because of these and other factors, liposuction in men is usually very effective.
Men who have some loose, hanging skin, as well as areas of excess fat, may opt for a traditional excision procedure (surgical skin removal) in addition to liposuction. An excision may also be performed on gynecomastia patients whose breast enlargement results in excess skin.
Abdomen reduction: A full abdominoplasty (or "tummy tuck") may be chosen by men who have hanging abdominal skin (usually the result of massive weight loss), loose abdominal muscles and/or neglected hernias. It is a major surgical procedure that removes excess fat, tightens the muscles of the abdominal wall and trims the waistline. Men who have a full abdominoplasty are often surprised at the long recovery period. Some patients aren't able to return to work up to 4 weeks after surgery.
Men with good skin elasticity who have only a moderate amount of excess abdominal fat may benefit from liposuction alone. 
Calf implants, which were originally developed to restore leg contour in accident or polio victims, are now sometimes used to create cosmetic fullness in the lower leg. Similarly, pectoral implants, which are used to build the chests of men with Poland's syndrome, can also be used to "bulk out" the existing pectoral muscles of healthy men.
A small number of doctors have begun offering their male patients abdominal etching, a new liposuction technique that creates a muscular, rippled appearance in the abdominal area.
Men who consider cosmetic muscle enhancement should keep in mind that these procedures are still relatively new. It is best to seek out a board-certified plastic surgeon who has received adequate training in these methods.
Good communication between you and Dr. Ricardo Vega is essential when planning your surgery. In your initial consultation, you'll be asked to explain in detail why you want the procedure and how you hope to look and feel afterward. It's important to set aside any awkwardness you might feel and speak candidly about the changes you'd like to see. You should feel completely assured that you and Dr. Ricardo Vega understand one another.
Dr. Ricardo Vega will also evaluate your health, conduct a physical exam, take pre-operative photographs and explain which surgical techniques are most appropriate for you. 
Tell Dr. Vega if any part of the consultation makes you uncomfortable, or if you have any special privacy requests. Above all, it's important to have realistic expectations about your surgery. Remember, your doctor can offer significant improvement, but not perfection. Keep in mind that your age and health may play a role in the quality of the outcome.
The days and weeks immediately following your surgery are critical to obtaining a good final result. Therefore, it's essential that you follow Dr. Ricardo Vega's orders to the letter.
During your recovery, the doctor's orders are likely to include:
Taking adequate time off work
Wearing bandages or tight compression garments
Getting enough rest
Staying out of the sun
Saying no to alcohol and cigarettes
Avoiding strenuous activity, exercise, sports and sex
However, Dr. Ricardo Vega understands that it's sometimes difficult for men, who are programmed by society to be stoic, to remain in bed for very long or to accept help from others during recovery. Studies have shown that men often deny their pain and feel foolish about asking for help after surgery. Men who reject help may have an especially difficult recovery if post-operative depression sets in during the weeks following surgery.
To avoid post-operative problems, it's important that you arrange to have a support person available to help you – both physically and emotionally – for about a week after surgery. If you get the help and rest you need, you'll improve your chances of a quicker recovery – and you may see your results a lot sooner.
Dr. Ricardo Vega is an international renowned Board Certified Plastic Surgeon with private practice in Tijuana, Mexico for over 20 years. He has spent a lifetime getting the expertise, education, training and practice with over thousands of procedures throughout his career… SEE MORE
WHAT PATIENTS SAY ABOUT DR. RICARDO VEGA
Check our patients verified reviews!

Real Self
"I had a amazing experience"
One of the most talented doctor inTijuana Mexico.he was able to fix the previous problem and made me feel very confident. I search for a good doctor in Mexico for a while. Really believe that price for plastic surgery inUS overpriced and a lot of doctors do not pay detailed attention to clients requests. Dr Vega is exceptional he listened and give you his opinion Worth to travel and wait for him . Very clean and professional environment Really recommend him . Thank you dr Ricardo

Real Self
"Exceptional care"
The care was exceptional, better than in the States. Dr Vega is absolutely devoted to his patients and clearly to his practice. He is the most dedicated doctor Ive ever seen, including my own plastic surgeon brother in N.Y. The recovery time took longer than I expected, but I am 61 yrs old and had alot done-facelift, eyes, and nose. I am happy with the results with one slight minor detail- There is still a horizontal line between my eyes, that I wanted filled so it wouldnt appear. This is why not 5 stars. Everything else looks great. I look much younger. This took at least 20 years off my age (with exception of horizontal line betw eyes)I would highly recommend Dr Vega, at about one third less than the surgeons in Michigan.