Our society places a high value on looking young and fit. Today, men of all ages and all walks of life are requesting plastic surgery for cosmetic reasons. Men's goals may include a more balanced nose, a rejuvenated face and a trimmer waistline. The procedures used to achieve these goals must take into consideration factors such as skin thickness, beard growth or body type.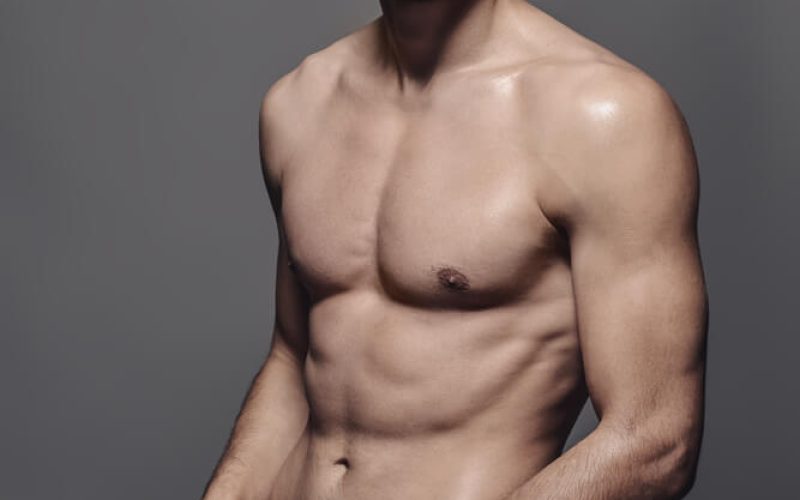 The ideal male body shape is considered to be trim and athletic-looking, with broad shoulders and chest, a flat abdomen and a narrow hip-thigh area. However, as men age, areas of fat tend to accumulate around the abdomen, the flanks ("love handles"), the breast area (a condition called gynecomastia) and along the chin and neck. Men sometimes seek liposuction to remove these fatty areas that are resistant to diet and exercise.
Gynecomastia surgery reduces breast size in men, flattening and enhancing the chest contours.
In severe cases of gynecomastia, the weight of excess breast tissue may cause the breasts to sag and stretch the areola (the dark skin surrounding the nipple). In these cases the position and size of the areola can be surgically improved and excess skin may be reduced.
Plastic surgery to correct gynecomastia is technically called reduction mammaplasty.
Dr. Ricardo Vega is an international renowned Board Certified Plastic Surgeon with private practice in Tijuana, Mexico for over 20 years. He has spent a lifetime getting the expertise, education, training and practice with over thousands of procedures throughout his career… SEE MORE
WHAT PATIENTS SAY ABOUT DR. RICARDO VEGA
Check our patients verified reviews!

Real Self
"I had a amazing experience"
One of the most talented doctor inTijuana Mexico.he was able to fix the previous problem and made me feel very confident. I search for a good doctor in Mexico for a while. Really believe that price for plastic surgery inUS overpriced and a lot of doctors do not pay detailed attention to clients requests. Dr Vega is exceptional he listened and give you his opinion Worth to travel and wait for him . Very clean and professional environment Really recommend him . Thank you dr Ricardo

Real Self
"Exceptional care"
The care was exceptional, better than in the States. Dr Vega is absolutely devoted to his patients and clearly to his practice. He is the most dedicated doctor Ive ever seen, including my own plastic surgeon brother in N.Y. The recovery time took longer than I expected, but I am 61 yrs old and had alot done-facelift, eyes, and nose. I am happy with the results with one slight minor detail- There is still a horizontal line between my eyes, that I wanted filled so it wouldnt appear. This is why not 5 stars. Everything else looks great. I look much younger. This took at least 20 years off my age (with exception of horizontal line betw eyes)I would highly recommend Dr Vega, at about one third less than the surgeons in Michigan.