HELLO, welcome to my website!
Welcome to my Website!
Dr. Ricardo Vega is an international renowned Board Certified Plastic Surgeon with private practice in Tijuana, Mexico for over 20 years. He has spent a lifetime getting the expertise, education, training and practice with over thousands of procedures throughout his career. As an  active member of National and International Associations, Dr. Vega is encouraged to continue medical education, as delegate, facultative and speaker in meetings, congresses and master courses around the world ~ Asociación  Mexicana de Cirugía Plástica Estética y Reconstructiva, member Fundador del Colegio de Cirujanos Plásticos Estéticos  y Reconstructivos de Baja California, San Diego Plastic Surgery Society,  The International Society of Aesthetic Plastic Surgery , American Society of Plastic Surgeons and President of Baja Health Cluster. Dr. Ricardo Vega-Montiel is  Certified by Consejo Mexicano de Cirugía Plástica Estetica y Reconstruictiva (Mexican Board certified for Plastic Surgery). Certified by ISAPS-LEAP Surgical Relief Teams for World Disasters.
Patient Safety and the best all-around experience is Dr Vega's priority in all and every one of his patients,  under the all know premises that no all procedures suit all patients, individual surgical plan is performed in every particular case.  Facial Rejuvenation, Body Contour, Breast Cosmetic and Reconstructive Surgery, and full body enhancement after massive  weight loss (Post Bariatric Surgery), which is considered now as a new world in plastic surgery.
Currently the percentage of surgeries performed by ~ Dr. Vega are patients with massive weight loss exceeds 70%> Upper Body Lift, Lower Body lift, Breast Enhancement, Extended and Fleur de Lis,
Abdominoplasty (Tummy Tuck) As well as Face Enhancement in Ex obese patients.
Dr. Ricardo Vega.
president of the Baja Health Cluster.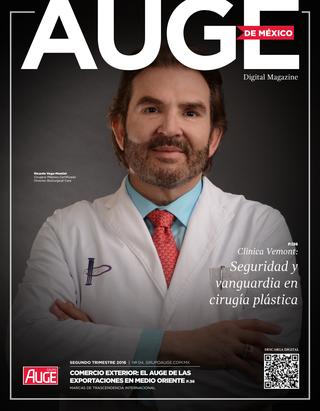 Dr. Ricardo Vega is a Board Certified Plastic Surgeon by the American Board of Plastic Surgeons, with over 20 years of experience and president of the Baja Health Cluster.
SEE SOME OF OUR SUCCESS STORIES
TESTIMONIALS
What clients have to say about us.
PHOTO GALLERY
View the before and after of some of our happy clients
WHAT PATIENTS SAY ABOUT DR. RICARDO VEGA
Check our patients verified reviews!

Real Self
"I had a amazing experience"
One of the most talented doctor inTijuana Mexico.he was able to fix the previous problem and made me feel very confident. I search for a good doctor in Mexico for a while. Really believe that price for plastic surgery inUS overpriced and a lot of doctors do not pay detailed attention to clients requests. Dr Vega is exceptional he listened and give you his opinion Worth to travel and wait for him . Very clean and professional environment Really recommend him . Thank you dr Ricardo

Real Self
"Exceptional care"
The care was exceptional, better than in the States. Dr Vega is absolutely devoted to his patients and clearly to his practice. He is the most dedicated doctor Ive ever seen, including my own plastic surgeon brother in N.Y. The recovery time took longer than I expected, but I am 61 yrs old and had alot done-facelift, eyes, and nose. I am happy with the results with one slight minor detail- There is still a horizontal line between my eyes, that I wanted filled so it wouldnt appear. This is why not 5 stars. Everything else looks great. I look much younger. This took at least 20 years off my age (with exception of horizontal line betw eyes)I would highly recommend Dr Vega, at about one third less than the surgeons in Michigan.