BREAST REDUCTION WITH DR RICARDO VEGA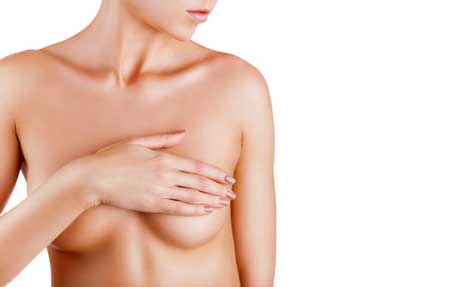 Breast reduction surgery, also referred to as reduction mammoplasty, reduces the size and improves the shape of the breasts. Typically, women who are candidates for this procedure have physical symptoms related to the weight or shape of their breasts. These symptoms include back pain, neck pain, and bra strap grooves in the shoulders. The incisions vary based on the breast size before the operation and the final post-operative size.
An incision is made around the nipple and areola accompanied by a vertical incision below the areola with or without a horizontal incision made in the crease below the breast. Short scar techniques are frequently applicable in breast reduction surgery and allow excellent reduction of size with improved shape while limiting the extent of the incisions.
For reduction of very large breasts, in some cases the nipple and areola may need to be surgically removed and reapplied as a graft. Removing and reapplying the nipple/areola tissue will result in the loss of nipple sensation and the inability to breastfeed.
BEST CANDIDATE FOR BREAST REDUCTION
Overly large breasts can cause health and emotional problems. In addition to self-image issues, you may also experience physical pain and discomfort. The weight of excess breast tissue can impair your ability to lead an active life. The emotional discomfort and self-consciousness often associated with having large pendulous breasts can be as important an issue as the physical discomfort and pain.
You may be a candidate for breast reduction surgery if:
You are physically healthy
You have realistic expectations
You don't smoke
You are bothered by feeling that your breasts are too large
You have breasts that limit your physical activity
You experience back, neck and shoulder pain caused by the weight of your breasts
You have shoulder indentations from bra straps
You have skin irritation beneath the breast crease
Breast reduction surgery is usually performed through incisions on your breasts with surgical removal of the excess fat, glandular tissue and skin.
In some cases, excess fat may be removed through liposuction in conjunction with the excision techniques described below. If breast size is largely due to fatty tissue and excess skin is not a factor, liposuction alone may be used in the procedure for breast reduction.
The technique used to reduce the size of your breasts will be determined by your individual condition, breast composition, amount of reduction desired, your personal preferences and the surgeon's advice.
Typically recovery requires one to two weeks. Most patients return to normal activities within that period of time. Strenuous physical activities are discouraged for three to six weeks after the surgery.
Most patients who undergo a reduction mammoplasty are pleased with the size and the shape of their breasts and are delighted with the improvement and lessening of the symptoms of pain and discomfort that they experienced due to the weight of their breasts. Breast reduction makes physical activities easier and patients enjoy their new appearance and ability to wear clothing that was uncomfortable or unattractive before the surgery was performed.
SEE SOME OF OUR SUCCESS STORIES
TESTIMONIALS
What clients have to say about us.
PHOTO GALLERY
View the before and after of some of our happy clients
Dr. Ricardo Vega is an international renowned Board Certified Plastic Surgeon with private practice in Tijuana, Mexico for over 20 years. He has spent a lifetime getting the expertise, education, training and practice with over thousands of procedures throughout his career… SEE MORE
WHAT BREAST REDUCTION PATIENTS SAY ABOUT DR. RICARDO VEGA
Check our patients verified reviews!

Real Self
"31 Year Old Women Much Need of a Breast Reduction - TIjuana, Mexico"
So...I have talked about a breast reduction for years, but didn't really think that I would ever actually go through with it. For as long as I can remember, I've always had large breasts. My decision to have a breast reduction had a lot to do with my overall health, as i frequently get sharp back pains and my shoulders hurt from all the weight on my chest. Getting the surgery done was the best...