BREAST RECONSTRUCTION WITH DR RICARDO VEGA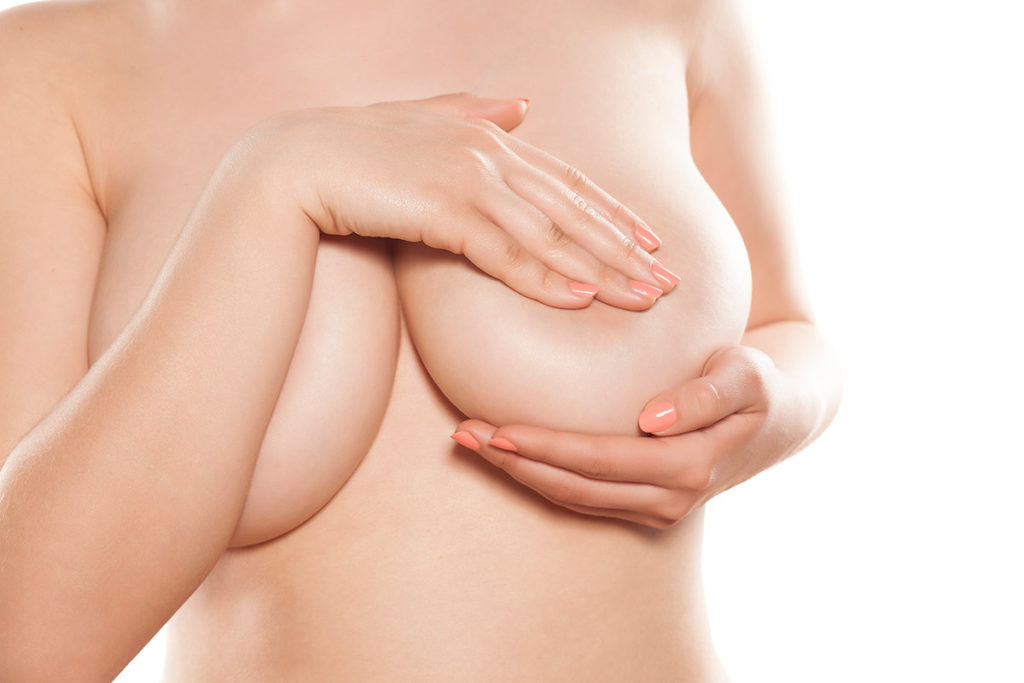 The goal of breast reconstruction is to restore one or both breasts to near normal shape, appearance, symmetry and size following mastectomy, lumpectomy or congenital deformities.
Breast reconstruction often involves multiple procedures performed in stages and can either begin at the time of mastectomy or be delayed until a later date.
Breast reconstruction generally falls into two categories: implant-based reconstruction or flap reconstruction. Implant reconstruction relies on breast implants to help form a new breast mound. Flap (or autologous) reconstruction uses the patient's own tissue from another part of the body to form a new breast.
BEST CANDIDATE FOR BREAST RECONSTRUCTION
Breast reconstruction is a highly individualized procedure. You should do it for yourself, not to fulfill someone else's desires or to try to fit any sort of ideal image.
You may be a candidate for breast reconstruction if:
You are able to cope well with your diagnosis and treatment
You do not have additional medical conditions or other illnesses that may impair healing
You have a positive outlook and realistic goals for restoring your breast and body image
Although breast reconstruction can rebuild your breast, the results are highly variable:
A reconstructed breast will not have the same sensation or feel as the breast it replaces
Visible incision lines will always be present on the breast, whether from reconstruction or mastectomy
Certain surgical techniques will leave incision lines at the donor site, commonly located in less exposed areas of the body such as the back, abdomen or buttocks
Following your breast reconstruction surgery for flap techniques and/or the insertion of a breast implant, gauze or bandages may be applied to your incisions.
An elastic bandage or support bra will minimize swelling and support the reconstructed breast. A small, thin tube may be temporarily placed under the skin to drain any excess blood or fluid.
Healing will continue for several weeks while swelling decreases and breast shape/position improve. Continue to follow your plastic surgeon's instructions and attend follow-up visits as scheduled.
SEE SOME OF OUR SUCCESS STORIES
TESTIMONIALS
What clients have to say about us.
PHOTO GALLERY
View the before and after of some of our happy clients
Dr. Ricardo Vega is an international renowned Board Certified Plastic Surgeon with private practice in Tijuana, Mexico for over 20 years. He has spent a lifetime getting the expertise, education, training and practice with over thousands of procedures throughout his career… SEE MORE
WHAT PATIENTS SAY ABOUT DR. RICARDO VEGA
Check our patients verified reviews!

Real Self
"I had a amazing experience"
One of the most talented doctor inTijuana Mexico.he was able to fix the previous problem and made me feel very confident. I search for a good doctor in Mexico for a while. Really believe that price for plastic surgery inUS overpriced and a lot of doctors do not pay detailed attention to clients requests. Dr Vega is exceptional he listened and give you his opinion Worth to travel and wait for him . Very clean and professional environment Really recommend him . Thank you dr Ricardo

Real Self
"Exceptional care"
The care was exceptional, better than in the States. Dr Vega is absolutely devoted to his patients and clearly to his practice. He is the most dedicated doctor Ive ever seen, including my own plastic surgeon brother in N.Y. The recovery time took longer than I expected, but I am 61 yrs old and had alot done-facelift, eyes, and nose. I am happy with the results with one slight minor detail- There is still a horizontal line between my eyes, that I wanted filled so it wouldnt appear. This is why not 5 stars. Everything else looks great. I look much younger. This took at least 20 years off my age (with exception of horizontal line betw eyes)I would highly recommend Dr Vega, at about one third less than the surgeons in Michigan.
RICARDO VEGA PLASTIC SURGERY
Circuito Bursatil 9043, Suite 306, Piso 3 Edificio The F Tower, Zona Urbana Rio Tijuana, 22010 Tijuana, B.C.