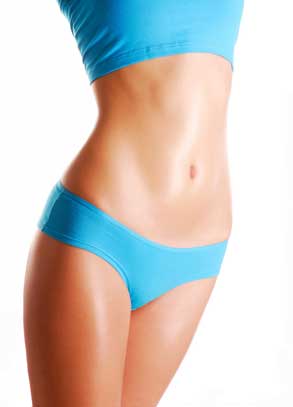 WHY HAVE A MOMMY MAKEOVER
A woman's body changes in many ways after giving birth to a child. Some of these changes are caused by:
Hormonal changes that affect the body
Growth of the baby inside the mother
Breastfeeding
The most dramatic change a woman experiences is typically what happens in the abdominal area. As the baby grows inside the mother, the uterus expands and pushes against the muscles of the abdominal wall. This causes the abdominal muscles and the skin of the abdomen to become stretched. It can also cause the abdominal muscles to separate.
Both the skin and the muscles are likely to remain stretched after giving birth. In many cases, no amount of dieting or exercise can return this part of the body to its pre-pregnancy appearance.
A similar situation can occur with the breasts, causing the tissue of the breasts to enlarge. While the volume of the breast tissue reduces after pregnancy and breastfeeding, the skin doesn't necessarily shrink to its pre-pregnancy state. As a result, a woman's breasts may sag and appear shrunken, even if they're the same size as they were before pregnancy.
For some women, the opposite happens. Their breasts grow larger with pregnancy and breastfeeding but remain larger rather than returning to their pre-pregnancy size.​
During pregnancy, excess weight is commonly gained in the hips, thighs, and love handles. Women often find it difficult to shed their excess pounds afterward, even with diet and exercise.
In fact, it's common for women to experience post-pregnancy body changes and a resulting loss of confidence.  In one survey of more than 7,000 mothers, 86% said their abdominal area hadn't returned to normal 1 to 2 years post-pregnancy while 64% said that their body image became worse after having a child.
If post-pregnancy body changes have reduced your self-confidence, you're not alone. Fortunately, there's a way to regain your pre-pregnancy shape. 
WHAT'S INVOLVED IN A MOMMY MAKEOVER?
The mommy makeover procedure is designed to do two things: lift and reshape the breasts and tighten the abdominal area. This is achieved by removing the stretched skin that developed as a result of pregnancy and/or breastfeeding.
Breasts: 
The excess skin developed during pregnancy is removed to lift and firm up your breasts. This will restore them to a look and feel similar to their pre-pregnancy look and feel. Mommy makeovers can also include breast implants, depending on the patient's preference. If a woman's breasts grew disproportionately large as a result of pregnancy, she may choose a breast reduction.
Abdominal area: 
The muscles of the abdomen are tightened, and the excess skin that developed during pregnancy is removed. With tighter abdominal muscles, your stomach appears flatter. The removal of excess skin helps to smooth the tummy area.
Liposuction: 
Liposuction can remove fat from the hips, love handles, and thighs where weight gained due to pregnancy just won't go away.
While the traditional mommy makeover typically includes a breast lift, tummy tuck, and liposuction, you can customize your own makeover based upon goals for your body. Some women choose to have additional liposuction in other parts of the body. Others choose additional reshaping procedures such as a thigh lift or facial injections.
SEE SOME OF OUR SUCCESS STORIES
TESTIMONIALS
What clients have to say about us.
PHOTO GALLERY
View the before and after of some of our happy clients
Dr. Ricardo Vega is an international renowned Board Certified Plastic Surgeon with private practice in Tijuana, Mexico for over 20 years. He has spent a lifetime getting the expertise, education, training and practice with over thousands of procedures throughout his career… SEE MORE
WHAT MOMMY MAKEOVER PATIENTS SAY ABOUT DR. RICARDO VEGA
Check our patients verified reviews!
RICARDO VEGA PLASTIC SURGERY
Circuito Bursatil 9043, Suite 306, Piso 3 Edificio The F Tower, Zona Urbana Rio Tijuana, 22010 Tijuana, B.C.