SILHOUETTE SOFT® OVERVIEW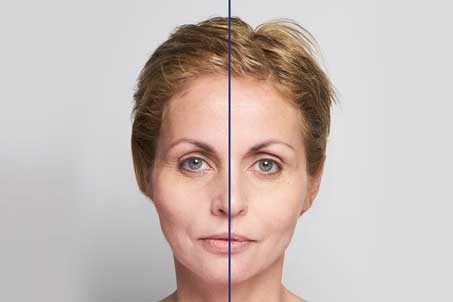 Silhouette Soft® is a non-surgical, minimally intrusive treatment to reshape facial contours with prompt results*.
This procedure represents the state of the art suspension that opens up new treatment alternatives for people. Is a technological offering ladies and men what no treatment has ever given in such a straightforward and insignificantly obtrusive way. A re-fixing impact for an immediate and discreet result. Regenerative effect for gradual and natural-looking results.
Silhouette Soft® utilizes a double action effect to reestablish smoother and progressively conditioned skin, in addition a more shapely face.
To meet this prerequisite, Silhouette Soft® combines two effects: A quick repositioning of the tissue and a progressive recovery of collagen.
How do you know Silhouette Soft® is safe?
Unlike many suspension sutures on the market today which originate from Asia, Silhouette Soft® is made in the USA and is subject to numerous sanitary controls. Silhouette Soft® is made of a resorbable and biocompatible components, which has proven its worth in various medical fields: The main component of Silhouette Soft® – Poly L- lactic acid (or PLLA) – has been used for many years in various pharmaceutical and medical applications such as suture thread, orthopedic pins, screws and nails for bone fractures etc.
Dr. Ricardo Vega is an international renowned Board Certified Plastic Surgeon with private practice in Tijuana, Mexico for over 20 years. He has spent a lifetime getting the expertise, education, training and practice with over thousands of procedures throughout his career… SEE MORE
WHAT PATIENTS SAY ABOUT DR. RICARDO VEGA
Check our patients verified reviews!

Real Self
"I had a amazing experience"
One of the most talented doctor inTijuana Mexico.he was able to fix the previous problem and made me feel very confident. I search for a good doctor in Mexico for a while. Really believe that price for plastic surgery inUS overpriced and a lot of doctors do not pay detailed attention to clients requests. Dr Vega is exceptional he listened and give you his opinion Worth to travel and wait for him . Very clean and professional environment Really recommend him . Thank you dr Ricardo

Real Self
"Exceptional care"
The care was exceptional, better than in the States. Dr Vega is absolutely devoted to his patients and clearly to his practice. He is the most dedicated doctor Ive ever seen, including my own plastic surgeon brother in N.Y. The recovery time took longer than I expected, but I am 61 yrs old and had alot done-facelift, eyes, and nose. I am happy with the results with one slight minor detail- There is still a horizontal line between my eyes, that I wanted filled so it wouldnt appear. This is why not 5 stars. Everything else looks great. I look much younger. This took at least 20 years off my age (with exception of horizontal line betw eyes)I would highly recommend Dr Vega, at about one third less than the surgeons in Michigan.